We will give you a reason to smile
Here at Nenagh Dental we truly believe that our patients deserve the highest standard of care available. As such we strive to provide aesthetic, conservative, pain free and minimally invasive solutions to achieve this goal. Our aim is to continually improve and evolve giving our patients the highest quality dental care in Ireland.
To achieve this, we routinely attend continuing education classes to implement new techniques and procedures. When caring for patients we don't take the "mouth only" approach but rather attempt to treat the patient as a whole. We demand excellence from ourselves and accept nothing less for our patients.
We are a member of: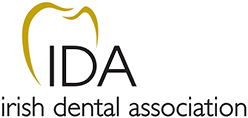 Meet the team